Way back when it still had Darcy and Bingley.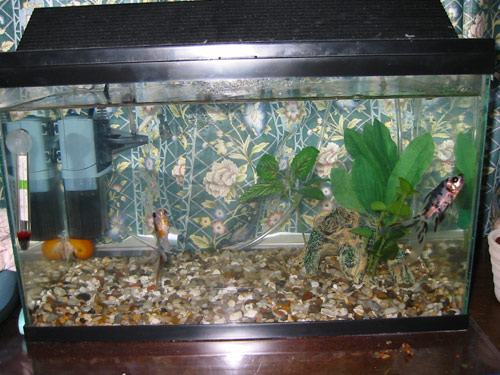 The 'where's the fish' phase. Cories are small and camuflaged, Lady likes to hide. All the plants are fake.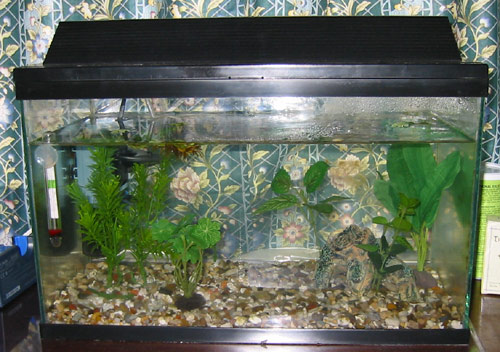 Added one half of the crypt that went into the goldfish tank.
More plants now and Ziggy has taken up residence in the tank. I turned the bulb on while I took that photo. I usually have it turned off because it causes temperature fluctations and the fish don't like it.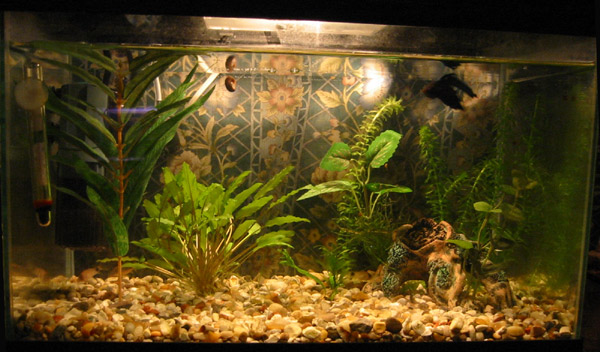 ©svg 2002